Venice, FL
Real Estate Rebate
Receive THOUSANDS of Dollars
at Closing With a 2% Rebate with Venice Realty as Your Broker!
Sunstone – Wellen Park
Venice, FL
New Construction Homes
Use Venice Realty, Inc. as your broker for a 2% Rebate
when you buy a New Construction Community Home.
Get a Great Deal on New Construction Communities
at Wellen Park in Venice, Florida.
Receive a 2% New Home Rebate from Venice Realty, Inc. when you work with us to buy a New Construction Home in Sunstone by Mattamy Homes at Wellen Park in Venice, Florida.  Get Started Today!
The Builder's Sales Center is COMING LATE 2021!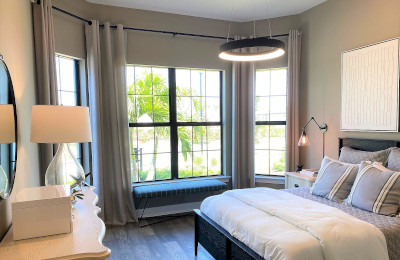 Price Range: Coming Late 2021
Type: Single-family, Attached Villas
Size Range: Coming Soon
Bedrooms: Coming Soon
Bathrooms: Coming Soon
Garages: Coming Soon
Stories: Coming Soon
with Venice Realty BEFORE contacting the builder (online or in-person) to qualify for a 2% Rebate.
Near Downtown/Playmore District of Wellen Park

Near Cool Today Park (Atlanta Braves' spring training stadium)

Gated Entry

Amenity Campus

Pool

Pickleball Courts

Fitness Center

Paw Park

Tot Lot

Grilling Station

Firepit
HOA:  Coming Soon

CDD:  Coming Soon
Distance to Points of Interest
(Estimates)

Elementary School: Taylor Ranch Elementary School –9 minutes
Middle School: Venice Middle School – 14 minutes
High School:

Venice High School – 22 minutes
State College of Florida Collegiate School – 9 minutes

College:  State College of Florida – 9 minutes

Caspersen Beach (18 minutes)
Manasota Key Beach (19 minutes)
Venice Beach (25 minutes)
Nokomis Beach (27 minutes)
Englewood Beach (27 minutes)
Boca Grande Beach (44 minutes)
Siesta Beach (48 minutes)

PGD – Punta Gorda Airport (43 minutes)
RSW – Fort Myers Airport (73 minutes)
SRQ – Sarasota Airport (50 minutes)
TPA – Tampa Airport (85 minutes)

Sarasota National (8 minutes)
Myakka Pines Golf Club (17 minutes)
Heron Creek Golf and Country Club (22 minutes)
Riverwood Golf Course (26 minutes)
Charlotte Harbor National Golf Club at Bobcat Trail (29 minutes)
Plus many more golf courses nearby

Port Charlotte Town Center (26 minutes)
Publix Groceries – (7 minutes)
Downtown Wellen Park (1 minutes)
Historic Downtown Venice (23 minutes)
The Mall at University Town Center (39 minutes)
Downtown Sarasota (47 minutes)
*DISCLAIMER:  Prices, Floor Plans, Amenities, Community Fees and other details provided here about this community are subject to change.  Visit the builder's website for the most up-to-date information.
Save THOUSANDS With a 2% Rebate
Follow Venice Realty's New Home Rebate program to earn a 2% New Home Rebate when you buy your new home in the Venice, Florida Area.