VENICE, FLORIDA NEW HOMES UPDATE
July 7, 2023
Sarasota County Housing Market Continues to Thrive in June 2023
June 2023 witnessed the Sarasota County housing market maintaining its robust and vibrant momentum, reflecting positive growth and encouraging trends. With its stunning beaches, cultural attractions, and a thriving economy, Sarasota County has become an enticing destination for homebuyers and investors alike. Let's delve into the key highlights and insights of the local real estate scene.
Market Performance:
The real estate market in Sarasota County showed remarkable strength in June 2023. According to data from Rocket Homes, the median home price in the county has experienced a steady increase, reaching an impressive $448,846, reflecting a year-over-year growth of 9.3%. This surge in home prices showcases the strong demand for properties in the region.
Inventory and Competition:
Sarasota County experienced a decline in housing inventory, with fewer homes available for sale than the previous month by 7%.  The majority of homes sold in Sarasota County for June 2023 (600 homes) were sold in less than 30 days. This is still a seller's market, so buyers should act quickly to secure a home in beautiful Sarasota County.
Luxury Market:
The luxury real estate sector in Sarasota County is flourishing, catering to high-end buyers seeking luxurious amenities and prime waterfront locations. The market is witnessing an influx of high-net-worth individuals who are drawn to the county's upscale lifestyle and world-class golf courses. Upscale communities such as Siesta Key and Longboat Key have become hotspots for luxury homebuyers, driving up prices and demand.
New Construction:
To meet the demand for housing, new construction projects are underway throughout the county. Builders are focusing on creating modern, energy-efficient homes with contemporary designs and desirable features. This surge in new construction is providing buyers with additional options and contributing to the overall growth and development of the real estate market in Sarasota County.
Conclusion:
As we enter July 2023, the Sarasota County housing market continues to thrive, offering a lucrative landscape for buyers and sellers alike. With increasing home prices, limited inventory, and a flourishing luxury sector, the real estate market in Sarasota County demonstrates its resilience and desirability. As the county's popularity grows, its unique blend of natural beauty, cultural attractions, and economic opportunities makes it an enticing destination for homebuyers seeking a vibrant and rewarding lifestyle.
Get started and make sure you qualify for Venice Realty's up to 2% Back at Closing by requesting Venice Realty sign you up for the Builder's VIP List.  Join the VIP List Today!
Email Megan@VeniceRealty.com or text +1 941-676-9462 for more information on this community or to be put on the VIP List.
–Megan Hess, MBA, Broker-Owner
June 2023 – All Sarasota County Homes (Resale and New Construction)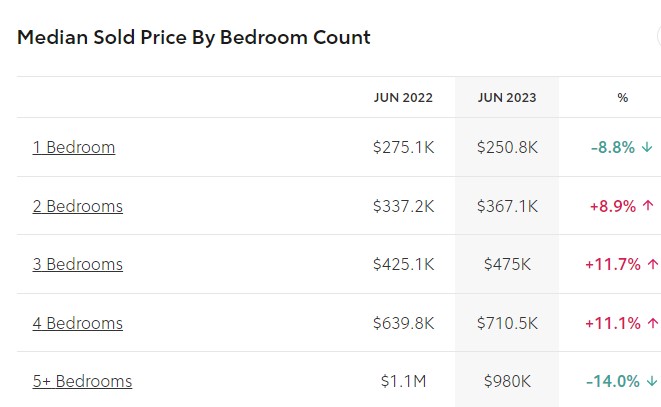 Interested in Moving to a New Construction Community in Sarasota County with a New Home Rebate?
*DISCLAIMER:  Prices, Floor Plans, Amenities, Community Fees and other details provided here about these communities are subject to change.  
Visit the builder's website for the most up-to-date information.
To qualify for Venice Realty's New Home Rebate, we must introduce you to the Builder & Community. LEARN MORE.