Babcock Ranch, FL
Real Estate Rebate
Receive THOUSANDS of Dollars
at Closing With up to a 2% Rebate with Venice Realty as Your Broker!
Babcock Ranch
Babcock Ranch, FL
New Construction Homes
Use Venice Realty, Inc. as your broker for up to a 2% Rebate
when you buy a New Construction Community Home.
Get a Great Deal on New Construction Communities
in Babcock Ranch, Florida.
Receive up to a 2% New Home Rebate from Venice Realty, Inc. when you work with us to buy a New Construction Home in Babcock Ranch, Florida.  Get Started Today!
Babcock Ranch is a Solar Town New Construction Community between Punta Gorda and Fort Myers, Florida. 
The Babcock Ranch Visitor's Center is located at 42850 Crescent Loop, Babcock Ranch, FL 33982.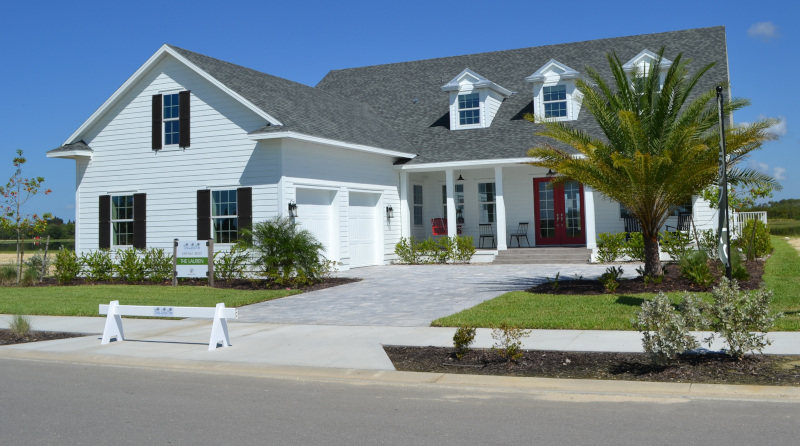 Price: $200,000s +
Type: Condos, Villas, Single-Family
Size Range: 1,120 – 4,000 sf
Bedrooms: 2 – 4 +
Bathrooms: 2 – 4
Garages: 2 – 3
Stories: 1 – 2
Remember:  ALWAYS Tell Builder Reps you are working with Venice Realty to get a New Home Rebate at closing. Join VIP List Today through Venice Realty!
New Construction Neighborhoods
Babcock Ranch, Florida

Babcock Ranch Neighborhood
Comparison Charts
Prices, Fees, Inventory & Floorplans
Venice Realty, Inc. offers up to a 2% Rebate to clients upon closing on a New Construction Home in one of the following communities. Contact Us before you contact or visit the Builder/Community to qualify. See Terms of Service.
(Pricing and Fees are subject to change at the discretion of the builder.)
Updated 01/10/2023
Nation's 1st Solar Town
Community Pool
Playground
Golfing
Boardwalk
Restauant
Stores
Docks
Boat
School
Groceries
Healthcare
Fitness Center
And MORE!
HOA:  Coming Soon

CDD: Coming Soon
Distance to Points of Interest 

Elementary School: Babcock Neighborhood School (0 minutes)

Middle School: Babcock Neighborhood School (0 minutes)

High School: Babcock High School (0 minutes)

Florida Gulf Coast University (36 minutes)

Nokomis Beach (67 minutes)
Venice Beach (68 minutes)
Ft. Myers Beach (56 minutes)
Englewood Beach (80 minutes)
Siesta Beach (82 minutes)

PGD – Punta Gorda Airport (32 minutes)
RSW – Southwest Florida International Airport (33 minutes)
SRQ – Sarasota Airport (85 minutes)
TPA – Tampa Airport (123 minutes)

Babcock National (0 minutes)
Top Golf (31 minutes)

Publix Groceries (0 minutes)
Downtown Babcock Ranch (0 minutes)
The Forum Shopping – Target, Home Depot (26 minutes)
Downtown Historic Fort Myers (30 minutes)
Miromar Lakes Outlets (37 minutes)
Downtown Punta Gorda (38 minutes)
*DISCLAIMER:  Prices, Floor Plans, Amenities, Community Fees and other details provided here about this community are subject to change.  Visit the builder's website for the most up-to-date information.
Broker Review
Babcock Ranch is America's First Solar Town – powered by an FPL (Florida Power & Light) solar field!
This unique and sustainability-focused new home community is located in Charlotte County southeast of Punta Gorda and northwest of Ft. Myers.
So far, Babcock Ranch has a quaint downtown area for the community to gather, eat, shop and be entertained.
Babcock Neighborhood School opened in 2017 and Babcock High School opened in 2021. BHS offers a "greenSTEAM" education program encompassing Science, Technology, Engineering, Arts & Mathematics.
Email me at Megan@VeniceRealty.com or text +1 941.269.2555 for more information on this community when it is available or to be put on the VIP List.
-Megan Hess, MBA, Broker-Owner
Save THOUSANDS With up to a 2% Rebate
Follow Venice Realty's New Home Rebate program to earn up to a 2% New Home Rebate when you buy your new home in the Venice, Florida Area.